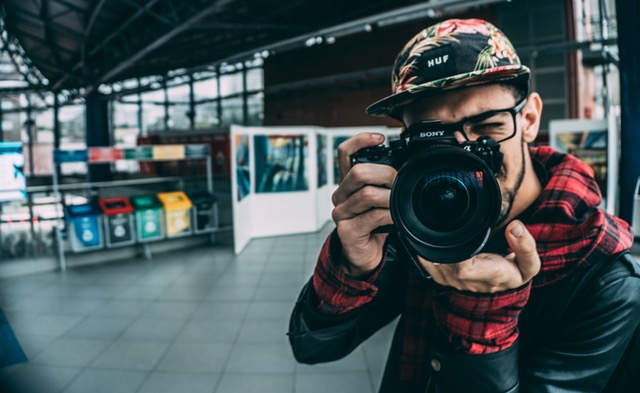 Privacy
1. Preliminary
ESPAN is owned and operated by ESPAN Workplace Pty Ltd, a company registered in South Africa.
Our contact details are:
Name: x
Address: PO Box x
Phone: +27
For Privacy Issues Email: privacy@ESPAN.co.za
For Customer Service: info@ESPAN.co.za
This privacy policy sets out ESPAN's policies relating to the collection and use of your personal information whilst you use the website. ESPAN is committed to protecting user privacy. We understand that visitors and users of the website are concerned about their privacy, and the confidentiality and security of any personal information that is provided. ESPAN will not disclose personal information.
2. Anonymity
Due to the nature of the services provided by ESPAN it is impractical for us to deal with you without knowing your full name. When you register for our services you are required to use truthful and accurate information and you will not have the option to use a pseudonym. The following information is collected:
2.1 All Users of ESPAN
Whenever users (including non-member users) visit the website, our servers automatically record information for statistical purposes about your usage of the Website such as:
the type of browser used;
the referring URL;
the IP address;
the number and type of pages viewed;
the date and time of visits; and
the exit URL.
We utilise "cookies" which enable us to monitor traffic patterns and to serve you better if you revisit ESPAN. A cookie does not identify you personally but it does identify your computer. You can set your browser to disable cookies or to notify you when you receive a cookie and provide you with an opportunity to either accept or reject it in each instance. If you disable cookies, you may not be able to access certain areas or features on our website. (b) Information collected via cookies may be used by us and third party vendors to support analytical and reporting functions, to create advertisements and offers.
This information we collect about you is not personal and, in any event, remains anonymous. We do not link the anonymous information to any other personal information unless you have either registered as a member or logged on as a member at the time of use. Accordingly, if you have not identified yourself on the Website, such as by registering as a member or logging on as a member, we will not link a record of your usage of our website to you personally.
2.2 Supplier/Member
Upon your registration as a supplier/member we collect information about you in order to provide you with the full benefits of membership. We collect non-identifying information as well as personal information from you directly when you first register and also from time to time thereafter if you provide us with additional information. Personal information which may be collected by ESPAN includes:
your full name;
your age
your occupation
your email address;
phone number;
a photograph of you;
a description of your person
your credit card and billing information (if provided by you).
3. Third Parties
We may allow third-parties, including authorized service providers, advertising companies and ad networks to serve advertisements on our sites. Any information that these third-parties collect via cookies is completely anonymous and is non-identifiable.
By using this website you are deemed to have expressly consented to the use and processing of your data collected and processed at any time.
4. Purposes of collecting, holding, using and disclosing Personal Information
4.1 Collect from you only
We will only collect personal information about you from you, as far as is reasonably possible.
4.2 Purposes of Collecting Personal Information
We will only collect and store personal information that is reasonably necessary for enabling us to process your application for supplier/becoming a member, enabling us to provide services to you, billing internal research and reporting and for internal marketing.
4.3 Security of Personal Information
We will take reasonable steps to protect personal information from unauthorised access, modification, disclosure, misuse, interference or loss
4.4 Destruction of Personal Information
If ESPAN holds personal information about you and if we no longer need the personal information for any purpose for which the information may be used or disclosed, we will take reasonable steps in the circumstances to destroy the information or to ensure that the information is no longer able to be linked to you. We will only destroy or delink the personal information if it is not required by South African law or other applicable law or a court order.
4.5 Use and disclosure of Personal Information
We will only use or disclose personal information where it is reasonably necessary to be able to offer the ESPAN services
We will not use or disclose any personal information about you for any other purpose than doing ESPAN business unless it has been agreed
4.7 Information Not Confidential
You agree that any material or information provided by you, save and except for any your personal information, will be treated as non-confidential and non-proprietary and we may use such material or information without restriction. Examples of non-confidential information include: photographs, skill profile, digital recordings and other profile information.
5. Access and Correction
5.1 Access to Personal Information
We will provide you with access to the personal information held by us in relation to you except to the extent that giving access would be unlawful.
5.2 Request for Access
To request access to the Personal Information held by us about you, you must contact us using the contact details provided in when creating your profile. We will strive to provide access to the information within 30 days or to provide reasons why this cannot be done.
5.3 Costs
We reserve the right to charge you for providing access to your personal information. We will notify you of those costs prior to providing you with access to the personal information and we will require those costs to be paid prior to providing you with access.
5.4 Correction of Personal Information
It is your responsibility to ensure that the information you provide to us is accurate and to update your Personal Information profile as necessary.
5.5 Deletion of Personal Information
If you wish to have your Personal Information deleted, please let us know and we will take all reasonable steps to delete it, unless we need to keep it for legal reasons.
6. Complaints
6.1 Complaint
If you believe that we have used or disclosed your Personal Information in a manner which is contrary to this policy or otherwise breaches an applicable law, then you should email us at complaints@espan.co.za
6.2 Our Response
Within 30 days of receipt of your complaint we will notify you in writing as to what action we propose to take in relation to your complaint.